| | | |
| --- | --- | --- |
| | • Home Page • Dogs for ADOPTION • Donate Here • UPCOMING Events • Contact • Our Beloved Sponsors | |
| | | |
~ PO Box 3484 San Diego, California 92163
phone: 619 756.6376 email us: LuckyPupDogRescue @ gmail.com

HAPPY dogs
we've rescued
from the San Bernardino
shelters since
Feb 2011

pascal
hugo
cooper
maddie
schindler
baxter
gracie
rory
jupiter
miss peaches
bojangles
thelma
louise
ginger
stella
diego
bear
jaxx
freckles
oliver
roxie and baby
lucy and 4 babies
milo
bernie
leo
lexi
babette
belle
Buster Brown
scout
rocky
sammi
rose
sage
LuLu
rosie
estaban
lil' Stella
Belle
skip
rocket
bailey
jackson
claribel
jack
leon
bogart
sam
maggie
zoey
lil' bella
holstein
ellie mae
elvis
harley
posie
buddy
winston
annie
pumpkin
felix
max
Truman
Bessie
Dexter
Scamp
Snickers
Taz
Tess
Mac N Chaz
Mollie
Pappy
Betsy
Wilbur
Wally
Valentine
Duke
Grover
Domino
Clara
BO
Clara
Cupcake
Dexter too!
Whiskers
Raven
Murphy
Duffy
Roxy
Lizzy
Chase
Missy
Roxie
Cash
Tonka
Bentley
Alma
Libby
ace
cinnamon girl
Rory too!
Emmie
Rascal
Baby Pixie
Cole
Dude
Checkers
Mama Molly
Barkley
Violet
Bixby
Baby Ace
Annabelle
BeBe
Cub
Cici
Taco
Bear two
Chloe
Bleu
Forrest
Baby Max
MimI
Scooby
Cinderella
Sinbad
Fiona
Lili
LuvBug
Josie
Rascal too
Sammi
Wilson
Scooby
Chanel
Leo too
Sailor
Bently 2
Boz
Ralph
Carson
Casey
Gigi
Duke too
Giselle
Rudy
Polar
Holly
Petey
coco too
Boscoe
Cali
Blaze
Henri
Oreo
Amber
Joy
Bambi
Rocky Too
Lady & Tramp
Dodger
Ruby
Sid
Kobe
Ziggy
Rio
Benson
Luna
Benji
Scarlett
Jewels
Frankie
Spot
Chief
BamBam
Sandy
Banjo


. . with your help
we can rescue
SO many more
wonderful dogs.


we are always
in need
of
loving
foster homes
3 -4 month
minimum term
FUTURE
RESCUE DOGS...










Thank you for visting our website and considering the adoption of an orphaned shelter
dog . . . and for your support of Lucky Pup Dog Rescue.
We are a small breed dog rescue based in San Diego, California.

Our dedicated team of volunteers save shelter dogs from death row from Southern California's
many high, quick kill shelters north of San Diego.

We're excited you are considering working with us to help save homeless dogs.
We have created a rescue, where wonderful things happen for the dogs we rescue.
Our happy, loving, healthy, adoptable dogs are looking for
a place to call home. By choosing to adopt a shelter dog from us,
or any rescue for that matter, know that you are helping to chip away at this huge problem.
By spreading the word about this problem, by rescuing, adopting,
spaying/neutering, fostering, donating or volunteering
we can work together to reduce the number of dogs that are killed every day.

Please visit our "dogs for adoption" page if you are looking for a new pup.
Unfortunately, we are NOT taking any relinquishments at this time.

We are working on our goal to open a retail, adoption center for our pups here in the San Diego area.


Lucky Pup Dog Rescue is a volunteer based 501c3 non profit dog rescue. IRS # 90-0753223



Please DONATE LOCALLY to your neighborhood dog rescue !

Regular MONTHLY subscription donations are the VERY best
way to help us. . . with a donation of $10 a month or more

TAX DEDUCTIBLE ~just like when you donate to ASPCA/Humane Society

Every month we have expenses you might not think of :
• liability insurance
• flea medications, shots, phone bills, internet
• shampoo/conditioner, toner to print flyers
• laundry soap, bedding, microchips, ID tags, grooming
• toys, bones, treats, micro chips & mountains of food !
• trips to the vet, gas to go to the shelter







Shelter photos of some of our pups, ALL ADOPTED now! what a difference a day makes
Meet Miss Bailey, she was rescued
from high, quick kill shelter with a 75-80% kill rate
in San Bernardino, California. She was on her very last day, on doggie death row with only hours to go.
Just look at her NOW !
Here she is with her new best friend
and her new name "Izzy"
Look at that happily ever after face. . . .
Mac N Chaz, visiting
Warren Eckstein's radio show in Los Angeles

ThePetShow.com
Rescued on their very last day at Devore
thank you for having us on your show!
Feb 2012
Mac N Chaz adopted by Alison and Steve
Angie at our Camp Run A Mutt Kearny Mesa Adoption event with Murphy and Wally
ADOPTED! Some of our " happily ever afters. . . "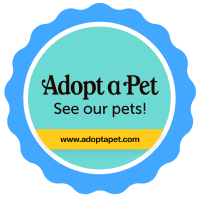 dogs at the high kill shelter in
San Bernardino
with only hours left to save. . .
Christine hard at work...
Read Examiner article about Christine Haslet
and Lucky Pup Dog Rescue here
12.23. 2012
Lucky Pup Dog Rescue of San Diego
San Bernardino Shelter Pups
Molly's pups born at the rescue
May 2013